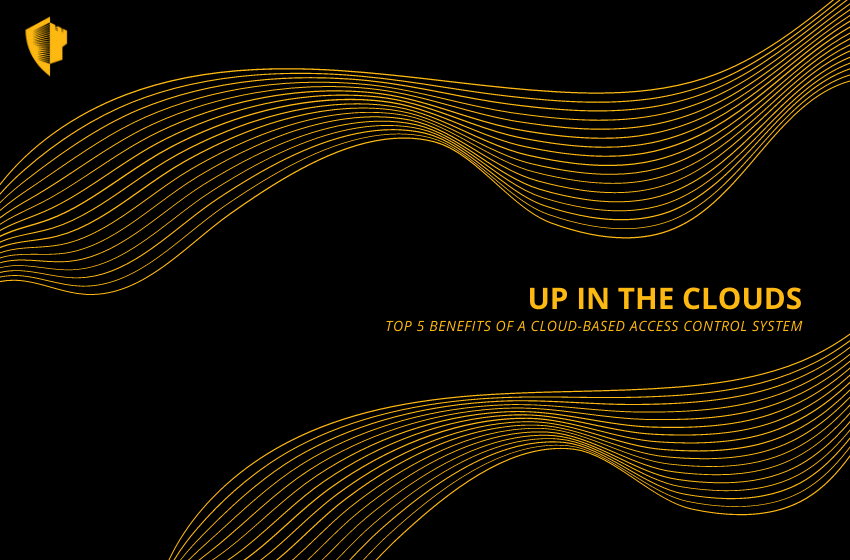 When it comes to managing your access control, we all want to work smart with speed and efficiency while minimizing the steps to gain total control of an office or facility. Whether you have two doors or two hundred, one building or fifty buildings, managing who goes in and out must be controllable anytime, anywhere. A cloud-based access control system delivers exactly that control—the flexibility to manage multiple access points and locations, at any time, on any mobile device (smartphones, tablets) or desktop computer. Following are several top benefits of a cloud-based access control platform and why you should consider updating your traditional on-site software system.
Full Integration with Superior Flexibility & Scalability
Cloud access control works similar to other enterprise cloud-based applications like Google Drive, Dropbox or Salesforce. The cloud offers a new freedom to operate remotely and on-the-go using just your mobile device. No longer do you have to be on-site with a dedicated computer to administer users, groups or access control settings, remove lost credential or simply to provide access to a staff member or contractor/vendor. Cloud access control offers more than just mobility and convenience. It can be evolved into a connected building platform that delivers comprehensive facility security management through integration with intrusion alarm and video surveillance systems. Engineered and ready for enterprise level scalability, these systems are often able to leverage existing wiring and electronic lock hardware infrastructure as you continue to expand. The cloud-based evergreen software solution provides an easy and cost-effective means of expansion so it can keep up with your growing business needs. For example, the system can utilize an existing network infrastructure to provide remote security management for badging, reporting, and alarm and event monitoring.
Optimized Interface & Reduced Training
Several leading cloud access control systems feature intuitive and familiar user interfaces and experiences. Choosing the right one will depend on your business needs and what works best for you. Ultimately, a real-life demo with the application will be needed. With the right system, platform and integrator, you will be able to minimize ongoing training costs because the system is as intuitive as using your smartphone.
Future-proof System with Risk Management
With a cloud system, managing the software and the servers are left to the experts, who ensure best practices are implemented at all times. This professional attention assures system reliability via a dedicated technical. Another benefit is the complete elimination of local servers and software. By shifting operational tasks to the cloud, you remove the cost and complexity of a traditional security system. This configuration future-proofs your system while reducing business risk with service delivered from secure, redundant data centers that are monitored year round 24/7.
Full Automation
Cloud solutions are also commonly known as Software-as-a-Service (SaaS). This is a software licensing and implementation/installation business model that makes the SaaS vendor solely responsible for deploying, managing, and maintaining the critical support infrastructure (servers, operating systems, databases, application security, power, etc.) and processes (patches/upgrades, backups, database administration, etc.). By shifting these responsibilities and tasks to an SaaS vendor you reduce costs and risks and increase up-time. Many businesses with multiple offices and facilities struggle to maintain and update their servers. With limited human resources and time, automated software updates and patches are one of the most significant benefits of cloud access control systems.
Speedy Access to Data & Analytics
We all live in a technical business environment. Today everything operates in real-time. With data collected and stored in the cloud, information and reports can be accessed anytime and anywhere. Furthermore, you now have the ability to view card-holder transactions in real time via your mobile or desktop interface. Preventive measures can include: establishing alerts or notifications when an employee or visitor attempts to access an unauthorized area or setting up tiered access by restricting permissions to specific members of your staff during designated time periods.
How we can help
For nearly 25 years our team at California Commercial Security (CCS) has provided comprehensive, quality security products and services to clients in San Diego County, Southern California and the Southwest. We realize that many businesses have grown weary of dealing with "big" security providers who treat them like another number. At CCS we emphasize personalized services and solutions that are customized to the specific requirements of our clients' commercial space.
Let us explain with clarity and transparency how Cloud-based Access Control works—and how it can work for you. Call us today at (800) 286-2555 and schedule a free consultation.