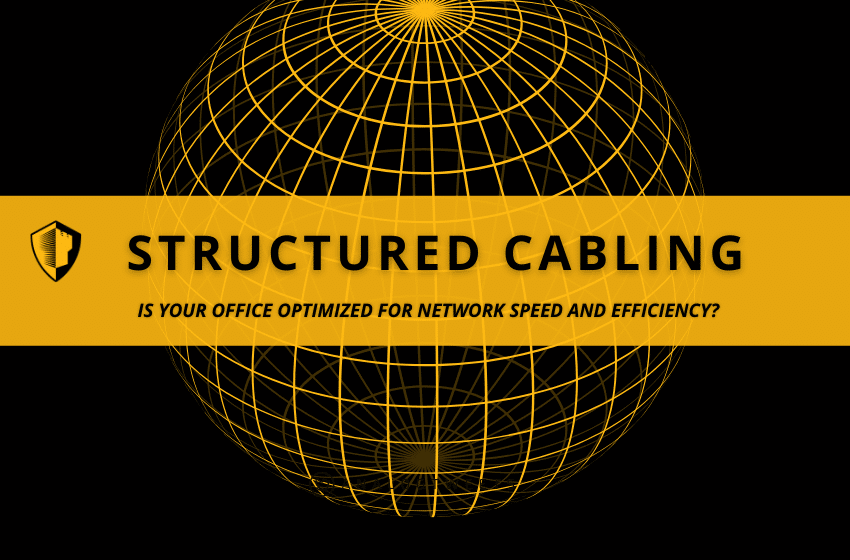 K.I.S.S. or Keep it Simple Stupid is a frequently used design principle that was famously coined by Kelly Johnson, the lead engineer at Lockheed (creators of the Lockheed U-2 and SR-71 Blackbird spy planes, among many others). It asserts that most systems work optimally when foundational infrastructures are kept simple. After 50 years, this is still applicable today across all facets of modern engineering and industrial design, including structured cabling.
Planning and installing a cabling infrastructure that can efficiently handle the heavy traffic of today's big data and tomorrow's high-speed applications is critical to future proofing your lab facility. Your IP will have been the result of years if not decades of research and the protection of your proprietary assets is tantamount to the success of your business. The wiring infrastructure of your computers, equipment, and data network is the backbone of your lab. This is why the importance of network cabling to a well-run facility cannot be overstated. All of these components must be managed and maintained under a singular ecosystem in order to optimize efficiency, minimize data silos, and reduce costs. A structured cabling posture must be tackled with full, 360 integration in mind – a single mixed-media ecosystem that controls all information traffic: big data, network servers, access control, surveillance video, and general building management systems.
■ Fiber optic cable installation
■ CAT5e, CAT6, and CAT6A data cable, installation
■ IP and analog video security
■ Access control point installation
■ Audio, video and coax
You want a clear bird's eye view of all of the components that comprise your network and cabling infrastructure in order to get to the granular details fast and efficiently should they require adjustment, repair, or maintenance.
What is Structured Cabling
Structured cabling encompasses a broad spectrum when it comes to installation. The Telecommunications Industry Association (TIA), the governing body for high-speed networks and next-generation information and communications technology, has compartmentalized cabling and established standards for a range of industry categories such as research laboratories, data centers, industrial facilities, commercial buildings and residential spaces. The depth and breadth of the standards include layout, distance specifications, and outlet configuration. They cover copper and fiber optic cabling and components, installation, field testing, administration, pathways, spaces, and proper support of the cabling. With the enactment of the TIA 568-C.0 and TIA 568-C.1 standard, TIA specifies six subsystems of structured cabling system.
■ Entrance Facilities (EF)
■ Equipment Room (ER)
■ Backbone Cabling Subsystems
■ Telecommunications (TR) and Telecommunications Enclosure (TE)
■ Horizontal Cabling Subsystems
■ Work Area Subsystems
Assessment and improvement of existing infrastructure
The fast-paced evolution of technology can be both a blessing and a curse. The latter especially if you are the founder of a business looking to scale up expeditiously. The need to update or upgrade your network and cabling infrastructure will be based on the growth rate of your business. Therefore, under a singular ecosystem, the ease with which your network and cabling infrastructure offers a greater capacity to handle change becomes improved. A fully integrated wiring posture not only enhances your lab operations with speed, but it also protects all components from the environment. This is especially applicable to lab facilities. Moisture, heat, light, wind, and other elemental factors will affect the life cycle of your cabling. Better protection technology implemented into your infrastructure means stronger cables. If you believe your current cabling posture needs an assessment, do it.
Looking beyond the now
Communications and data networking infrastructure is evolving at a fast pace. It is important that we keep up with understanding the manipulation of light and electricity into big data as well as the improvements in speed, quality, and availability of big data.
How we can help
For more than 15 years, our team at California Commercial Security (CCS) has provided comprehensive, quality security products and services to clients in San Diego County, Southern California and the Southwest. We realize that many businesses have significant issues dealing with "big" security providers who simply treat them like another number. Because of this, we emphasize offering our Biotechnology and Life Sciences clients personalized services and unique solutions that are customized to the specific requirements of their commercial space.
We will simplify the complex and explain with clarity and transparency, how structured cabling works and commit to a no obligation assessment that will help us determine what you need. No more, no less. Call us today at (858) 496-7554 and schedule a free consultation.