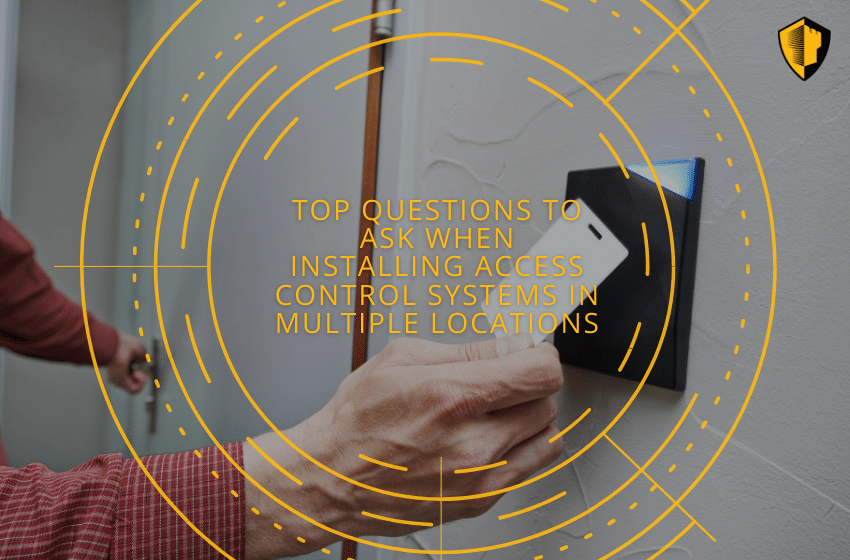 Controlling and managing who goes in and out of your office in multiple locations can turn into a real headache. Providing the right access at the right time under a role-specific criteria enables you to not only protect your facility and people, but assets such as your intellectual property or proprietary technologies.
The ability to manage an access control system under a single hub using mobile devices anytime, anywhere, is an important consideration when planning for multiple facilities. If you are about to embark on this process of scaling your access control system, these are essential questions (from broad to granular) to ask yourself.
Who, what, where, and when
What is the total number of people who will be granted access?
What is the total number of offices, buildings, retail stores, warehouses, or facilities you will be managing access to?
How many staff will need access to each of your locations?
Does each location have different or specific characteristics that require your staff to go through more than one access point?
What are the different role-specific access control requirements for each location?
Will access to various departments or zones within your office or facility be tiered based on roles? Or require access at different times/shifts?
Do you need your access control system to be able to designate specific times and days for visitors or contractors?
You should note that role-specific or tier-based access enables you to better compartmentalize and organize foot traffic in your office or facility. Staff from different departments require different access such as the ability to enter a location at off-business hours, access to the main office, server rooms, labs, storage, or even universal access to the entire office.
Smartphone access vs. Keycard
The type of access control you need really depends on your specific needs. A keycard system for example may work best for parking lot or structure access while a smartphone enabled access control system would work best for general business applications. Create mock scenarios and review the characteristics to determine the best solution for your business.
Keycard access
Keycard access control systems utilize the integration of radio frequency identification (RFID) technology on keycards, badges or key fobs to unlock doors. Although widely used and popular, several security vulnerabilities and inconveniences have spurred security innovators to develop better and more convenient, fail-safe solutions. Weaknesses that have been widely identified include: the time it takes to assign and invalidate access to specific keycards that require you to physically meet with staff and guests to distribute or receive them and the frequency of which they are lost, forgotten or even lent to others. These instances all pose serious security risks. Not only that, keycard systems need perpetual management, maintenance and upkeep as their rate of degradation is considered to be high.
Smartphone access
Smartphone-based solutions resolve all of the weaknesses and vulnerabilities of keycards and physical keys. For example, a Hattrix smartphone access system lets you grant and revoke access to an unlimited number of employees at an unlimited number of facilities remotely. You don't have to be physically present to hand over a key or keycard to staff and visitors. Because Hattrix is cloud-based, it can give you the flexibility to manage multiple access points and locations, at any time, on any mobile device (smartphones, tablets) or desktop computer.
For a more in-depth breakdown of the benefits of smartphone-based access control systems, go here. Or reach out to us and we can answer all of your questions about setting up your access control system with clarity and transparency. www.calcomsec.com