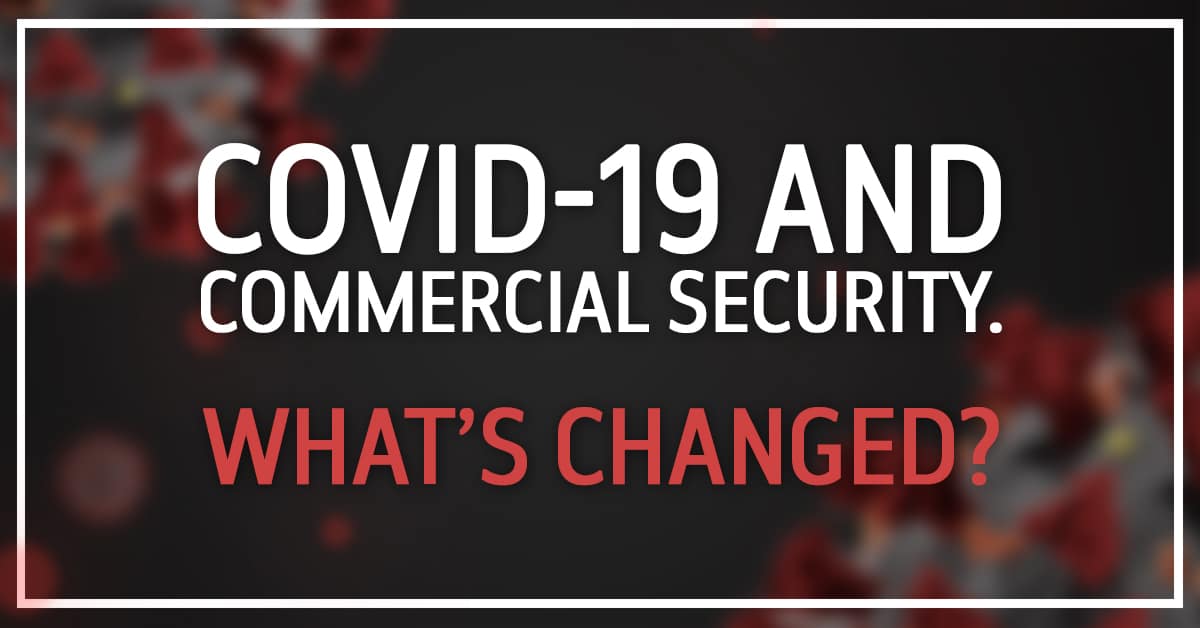 With current health concerns surrounding the COVID virus spreading throughout much of the world, many businesses are having to adjust operations, reduce hours and staffing, and leave businesses unattended for longer periods. Unfortunately, these changes can mean that businesses are more vulnerable to crimes such as theft and vandalism.
Commercial security needs do not stop because of COVID-19, they become even more relevant. Here are four best practices to keep your business safe and secure during the crisis.
Test Your Security System 
Whether your facility is completely closed or has reduced hours, it is important to check all of the components of your security system. For example, you will want to be sure that all video surveillance cameras are online so that you can monitor the property remotely, and that intrusion alarms are working to prevent unlawful entry.
Update Your Emergency Notification List
Staffing availability and changes may necessitate updating your emergency notification list with your security provider and monitoring service.
Make Sure Your Building is Armed
It may seem obvious to lock all doors and windows, but during the normal course of operations, many people use and have access to these areas. If you use an access control system, review your system's arming and disarming schedules and make appropriate adjustments.
California Commercial Security COVID-19 Operations
The safety of our customers and the security of their properties remain our priority. As an essential service, we remain committed to meeting your changing security needs. In response to the COVID-19 virus, we are adhering to all CDC recommendations for safe operations.
• Our technicians follow strict protocols to keep customers safe, including wearing masks and gloves where appropriate, washing of hands, and equipment sanitation.
• If a technician has been sick, that person must be medically cleared before returning to work.
• We adhere to social distancing recommendations and offer flexibility in communications including video conferencing.
For over 20 years California Commercial Security (CCS) has been serving the community with high-quality security technologies and unmatched customer service. We're still here for you. Contact us today at (800) 286-2555 and schedule a free consultation to learn how we can meet your security needs.