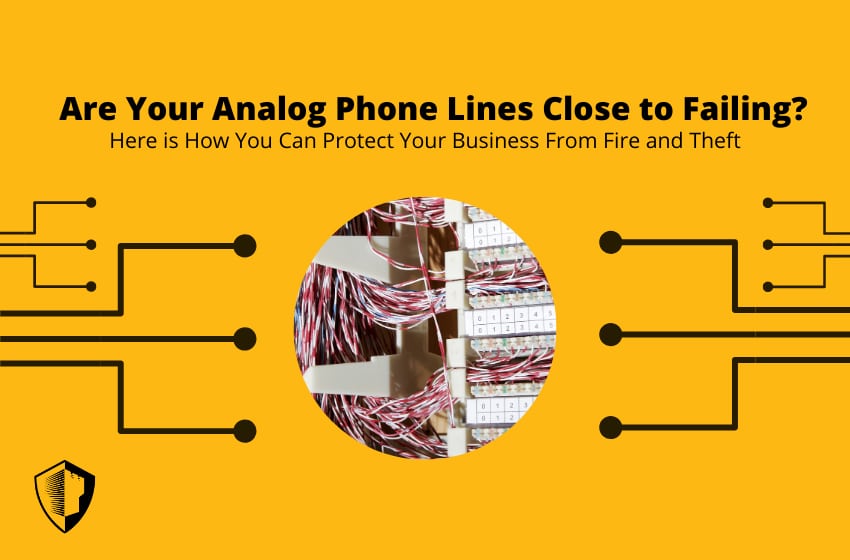 Technology is always improving to make way for faster, more efficient ways of communication. However, in order to make way for the newer generation, the older tech must be retired. An important transition already in the works is the move from older copper-based phone lines to networks running on wireless and fiber.
Cutting the Wires
Traditional analog phone lines have dominated communication worldwide for years. However, these copper wire lines are going away. Major service providers have already begun the process of retiring copper—such as Verizon and AT&T—to name a few.
What This Means for Our Customers
Many security integrators, including CCS, currently monitor fire and burglar alarm systems that still operate using copper phone lines to communicate with their monitoring stations. Since service providers are transitioning away from copper entirely over the next several years, most of these systems will become obsolete. Without proactive planning, this communication failure may leave facilities, buildings, and businesses unprotected from fire and theft.
We'll Help You Stay Proactive
With this in mind, CCS strongly suggests you begin thinking about moving toward a new communication solution for your equipment. Your security system needs to be ready for when copper networks and their dependent technologies are no longer supported. We're ready to assist with this transition by providing you information about your current system and installation options for new solutions. While some security systems can be retrofitted with newer 4G communicators, we always recommend a complete system evaluation to determine the extent of your upgrade and installation needs.
Our Assurance to You
California Commercial Security (CCS) is here to help you evaluate and find the right solutions that meet your needs as you prepare for this inevitable transition. We are a passionate team of experts who are always ready to provide the most proactive solutions. Our commitment to professionalism, quality, and integrity, help us provide the tools and expertise that will assure your business remains secure.
Don't wait. Call us today
(800) 286-2555
and schedule a free consultation to learn how we can meet your unique security needs.