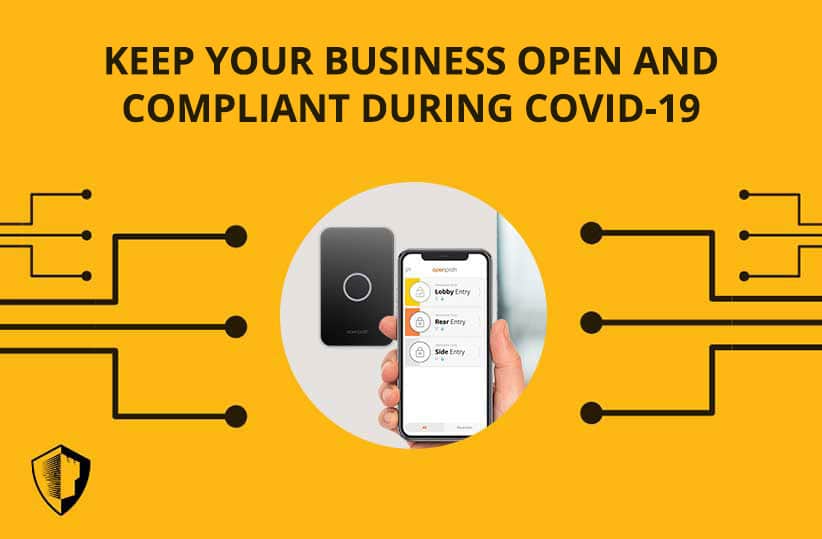 Commercial businesses nationwide have undergone major transitions in safety and operations as they've adapted to revised health procedures and guidelines brought about by COVID-19. The California Department of Public Health has compiled a series of guidance documents for businesses and communities. While things may look different now, there are some vital security upgrades commercial businesses can make to comply and keep their employees and customers safe.
Our Recommended Commercial Security Upgrades for Businesses
As San Diego's trusted source for commercial security solutions, here are eight commercial security upgrades that are worth considering to help your business and employees navigate these new guidelines: 
Consider implementing certified security solutions for a chance to receive reduced insurance rates. 

Use access control to monitor and control who has access to specific areas of your building to ensure compliance with occupancy limitations.

Consider upgrading your access control system with touchless proximity readers. 

Integrate your system with mobile devices to reduce touchpoints and help limit the spread of germs.

Consider Installing or upgrading the premises with a high-resolution video surveillance system to monitor and ensure compliance with hygiene and occupancy protocols.

With the adoption of work-from-home models leaving commercial buildings empty, these spaces are now targets for burglary and looting. Consider installing or upgrading your alarm system. 

Invest in environmental monitoring. A business owner can be remotely alerted to take action in the event of a natural disaster or infrastructural problems such as carbon monoxide, flooding, or pipe damage.

Consider solutions such as thermographic cameras for temperature screening or video intercom systems, depending on your business's evolving needs. 
The CDC has also provided guidance to commercial businesses so that they can adjust accordingly.
CCS will help you adapt
As commercial businesses re-open, many make upgrades that ensure they comply with their region's health and safety guidelines. California Commercial Security (CCS) is here to help you find the adaptive solutions that meet your unique and evolving security needs. Whether your commercial business requires a new security solution, or perhaps you would even like us to come out and give you a security audit and discuss options – we've got you covered.
Call us today
(800) 286-2555
and schedule a free consultation to learn how we can meet your evolving commercial security needs.