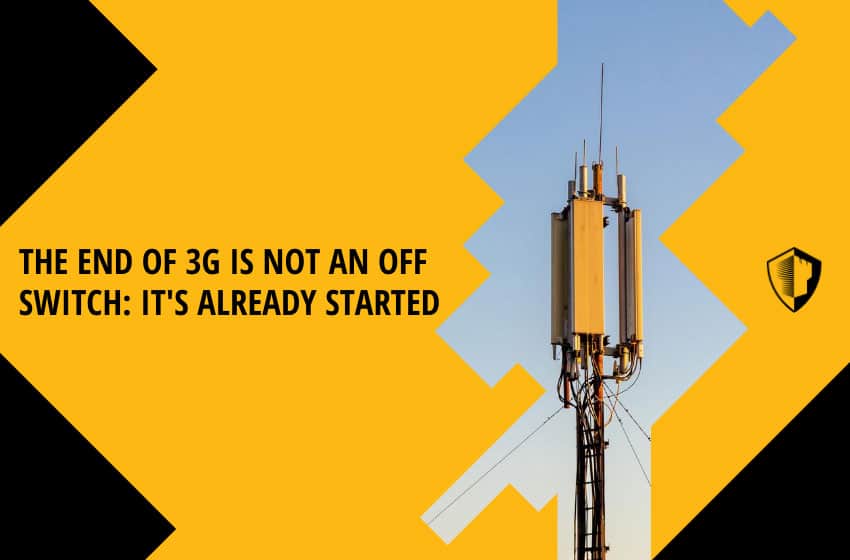 Shifts in cellular technology are ongoing and it is likely they always will be. As each new technology or "generation" is introduced—for example, "5G"—older technologies are retired to make room. The current 5G cellular roll-out means the shutdown of 3G services, a process started in 2019. 3G technology has been the communications backbone for most burglary and fire alarm systems that rely on 3G communicators.
The 3G Sunset is Already Happening
One of the common assumptions is that each carrier's 3G sunset will occur on each of the announced dates in 2022. The truth, however, is that those published dates indicate when the sunset will be complete. For instance, AT&T is scheduled to totally eliminate 3G in 20 months. But between now and then, AT&T is already eliminating 3G hardware on strategically located towers. This means that signal quality and allocated bandwidth will likely be affected in the months leading up to the announced sunset dates.
What This Means for You
Many security integrators, including CCS, currently monitor alarm systems that utilize 3G communicators. As transmitters are decommissioned and eliminated, the alarm system communicators will partially or completely fail to communicate with their monitoring stations. This communication failure will leave buildings, homes, and facilities unprotected with faulty alarm systems. The existing 3G  communicators will need to be replaced with 4G and eventually 5G communicators.
How CCS Can Help You Make This Transition
As 3G is phased out, CCS is prepared to assist you with this transition by offering information about your current systems and installation options for new solutions. While some security systems can be retrofitted with newer 4G communicators, we recommend a complete system evaluation to determine the extent of your upgrade and installation needs. This sunset is an inevitable natural evolution event in technology, and CCS aims to provide you with the most up-to-date and proactive solutions available.
Our Assurance to You
California Commercial Security (CCS) is here to help you evaluate and find the right solutions that meet your needs. We are a passionate team of professionals who are always ready to assist and provide you with the most proactive solutions. Our commitment to professionalism, quality, and integrity, help us provide the tools and expertise that will assure your business remains secure.
Don't wait. Call us today (800) 286-2555 and schedule a free consultation to learn how we can meet your unique security needs.