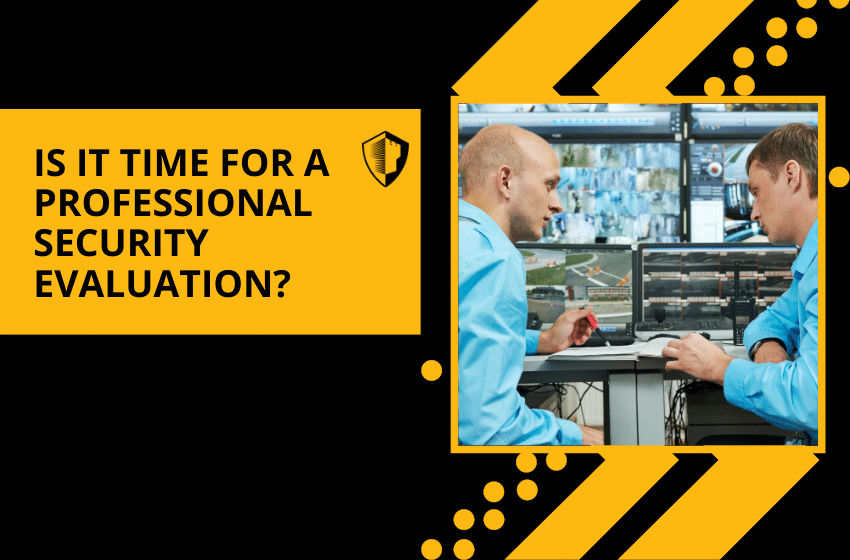 With all that is happening in the world today, new security threats to businesses and facilities are evolving all the time. With this in mind, it is even more critical that your security systems address those threats in a way that reflects your security and budget requirements.
How Does a Professional Evaluation Work
At CCS, we have knowledgeable, passionate, and skillful sales engineers with over 100 years of collective industry experience. That's right–100 years. Our team are experts in our field and are ready to help inform you of trends in the security industry. Our depth of knowledge and experience allows us to share proven solutions that could be a perfect fit for your company. 
We begin with a free consultation and discuss your facility and your industry's specific demands. An onsite evaluation also allows us to evaluate the effectiveness of your existing system and to determine where improvements and customizations are appropriate and possible. The goal is to provide a professional evaluation of your current systems, and if necessary design and engineer the best solution(s) for you. 
The Purpose of an Evaluation
As your business grows and your staff increases, security threats and the solutions to mitigate them should evolve too. We've been in this industry for nearly 25 years and we are passionate about what we do. Rather than pursuing the latest "hot trend" being promoted on-line, we believe a professional security evaluation is the best way to assure you have the ability to address today's threats and events before they happen. 
Schedule Follow-Up Service
Regular maintenance for your security systems is a critical step to ensure that they are performing correctly when you truly need it. We often discover a camera has been bumped, a roll-up door contact has been damaged, or a door simply is not closing completely. Regular system check-ups and maintenance are designed to ensure your integrated security systems continue to function as designed.
Our Assurance to You
California Commercial Security (CCS) is here to help you evaluate and find the right solutions for your business. We are a passionate team of professionals who are always ready to assist and we will always strive to deliver the professionalism, quality, and integrity that has made us a regional security leader. From initial design to follow up service and maintenance, we are here with you for the long run.
Don't wait. Call us today (800) 286-2555 and schedule a free consultation to learn how we can meet your unique security needs.